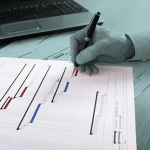 Delivering IT projects on-time and in-budget can be a challenge, a challenge that requires a combination of careful planning, technical expertise and focused project management. Not every business has this unique blend of skills available in-house, or the significant resource such projects require.
We have over 15 years experience delivering business-focused IT projects; we understand successful projects need to start out on the right foot and often require a 'high touch' approach to realise business goals. Through a combination of strategic project management, modern on-line collaboration tools and our person-centric style of management, we have a record of on-time project delivery we are proud of.
If your internal IT team are already under resourced but you need a project delivered, we will quickly and efficiently integrate our project managers and consultants into your team to ensure delivery occurs on schedule. Alternatively, if your company has little (or no) internal IT resource, we can work with your internal managers and suppliers to specify, plan and delivery your project aims.
We take full managerial responsibility of our projects, leaving you to focus on the day-to-day needs of your business. This includes liasing with external suppliers, co-ordinating project activities and project planning. We believe that communication is the key to a successful project and will keep you regularly updated on the project's status.
JLS IT Consultants strive to bring high quality project management to businesses of all sizes; our solutions are specifically tailored to your project.  We understand that IT projects can be catalysts for change or restructuring our project managers are sensitive to the impact changes can bring and work with you to address concerns and communicate with team members.
Call us now on 0208-123-9416 or via our contact form for an informal chat about your needs.