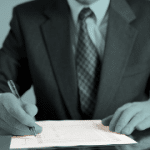 We believe in hands-on IT consultancy, learning about your business and understanding your commercial needs are the foundation of our approach.  Since 2007 we've provided consultancy services to businesses across the UK and Europe, helping our clients to maximise their IT investment without being distracted from their important day-to-day tasks.
Our consultancy services range from independent audits, business process re-engineering, workflow analysis and business intelligence. For clients with more technical needs, we can provide in-depth technical analysis of existing implementations, from data-modelling to system audits.
We can work with our client's internal IT teams and suppliers to deliver long-term solutions that provide the very best return-on-investment.  From migrating to cloud environments to investigating specific software solutions, our consultancy services cover the whole range of IT disciplines.
If your database needs remodelling, your server infrastructure requires a technical appraisal, you are concerned about the security of your web applications or you simply need an independent review, we can help.
Contact us now on 0208-123-9416 or via our contact form for an informal chat about your needs.